Your doctor will arrange the day and time of your admission. Please make sure to arrive by the scheduled appointment time.
Day of Admission
On the first day of your hospitalization, come to the reception counter of the ward where you are expected.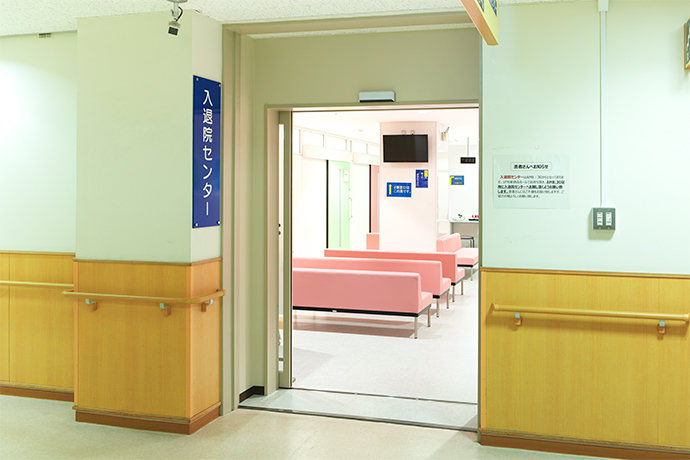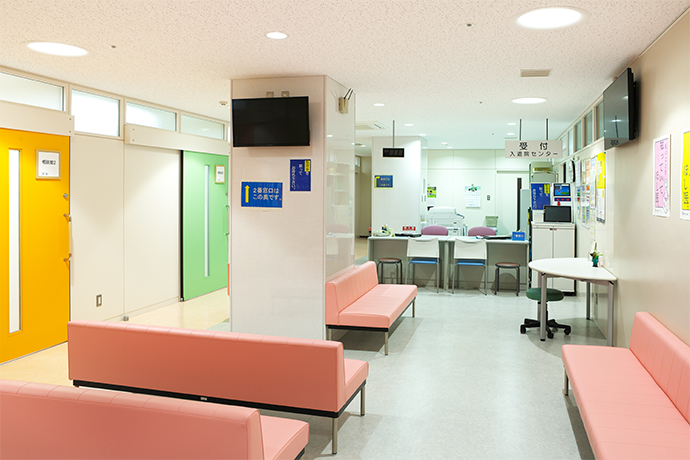 What to Bring
Documents
Please have the following documents ready for a registration process:
Admission Application Form
Japanese Health Insurance Card
Patient ID Card
(If you have) Eligibility Certificate for Ceiling-Amount Application
(If you have) Eligibility Certificate for Ceiling-Amount Application and Reduction of the Standard Amount of Patient Liability
(If you have) Certificate of Medical Subsidy or Welfare Certificate
Without your Japanese health insurance card, you may be required to pay the full costs of hospitalization at your own expense. Please present your Japanese health insurance card at ward reception at the beginning of each month.
Please notify us immediately at ward reception if your insurance changes or expires during your hospital stay.
Essential Items
Please bring sleepwear, underwear, towels, hand towel (We do not stock paper towels for drying hands.), slippers, face-wash, chopsticks, spoon, cup, earphones, tissues, and robe.
* In addition to the listed items above, you may be asked to bring other items according to your age and conditions.
* Please choose fitting slippers in order to prevent slips and trips.
* Please ask our ward staff for patient gown rental. It will cost 92 yen per day including tax. (It will be non-taxable and cost 84 yen if your hospital stay is for childbirth or other related conditions.)
Your patient gown is changed twice a week (or three times a week from July to September).